Air Compressors for circuit breakers
Delivery records and reliability of more than 50 years
We have been delivering our compressors for air circuit breakers of electric power substations in Japan and overseas market for more than 50 years. We have type approvals for such compressors from various power companies and heavy electric machinery manufacturers so that we enjoy high reputation from them.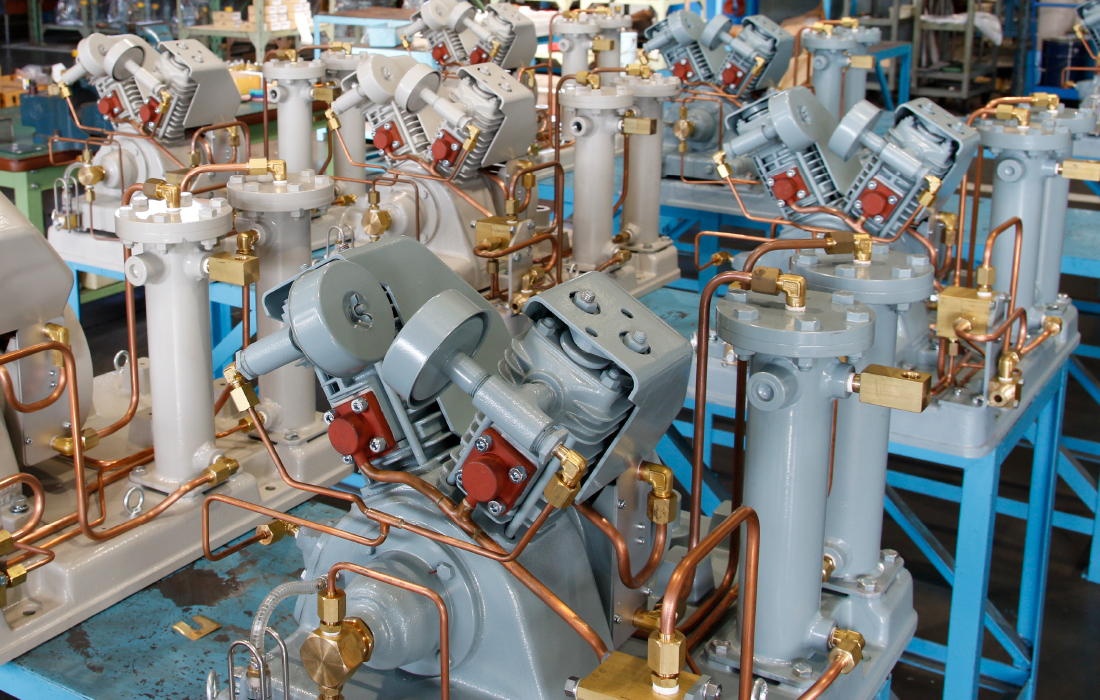 YD2A-2.2C(With 100 Litter receiver tank)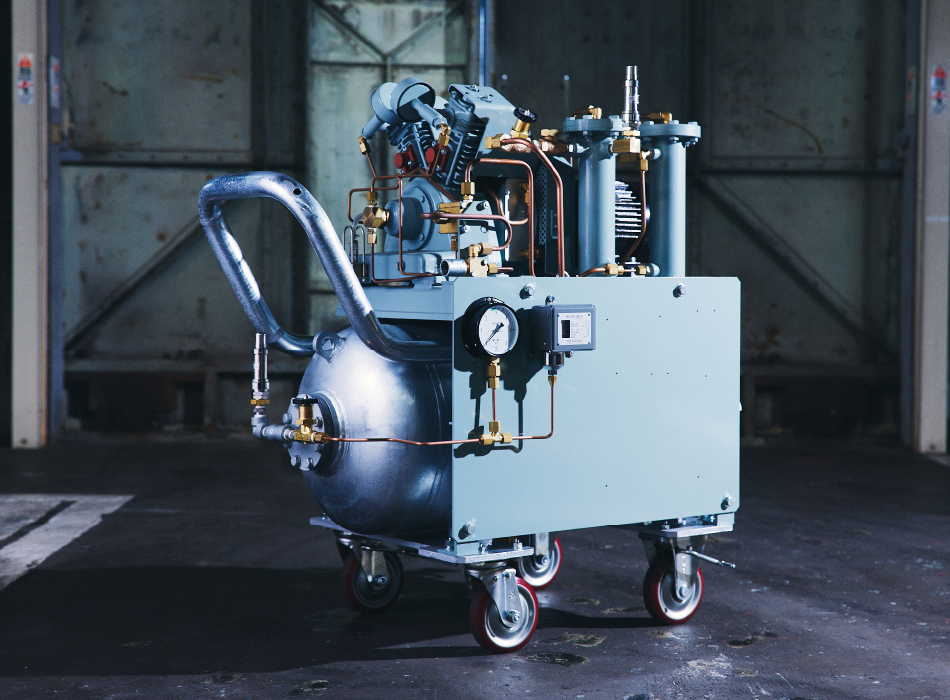 | | |
| --- | --- |
| Model example | YD2A-2.2C(With 100 Litter receiver tank) |
| Type | Y type / 2 Cylinders / Air Cooled / Lubrication type |
| Maximum working pressure | 3.53MPa |
| Rated power | 2.2kW |
SF6 gas recovery unit
Contributing to the recovery of greenhouse gases
Although SF6 gas has superior insulation characteristics, it has large greenhouse effect. Our SF6 gas recovery unit is contributing to reduce the environmental burden to certainly recover and refill SF6 gas without discharging it in the air. Our delivery of the SF6 gas recover units started more than 40 years ago and we support the ultra custom-order design to meet every requirements of our clients.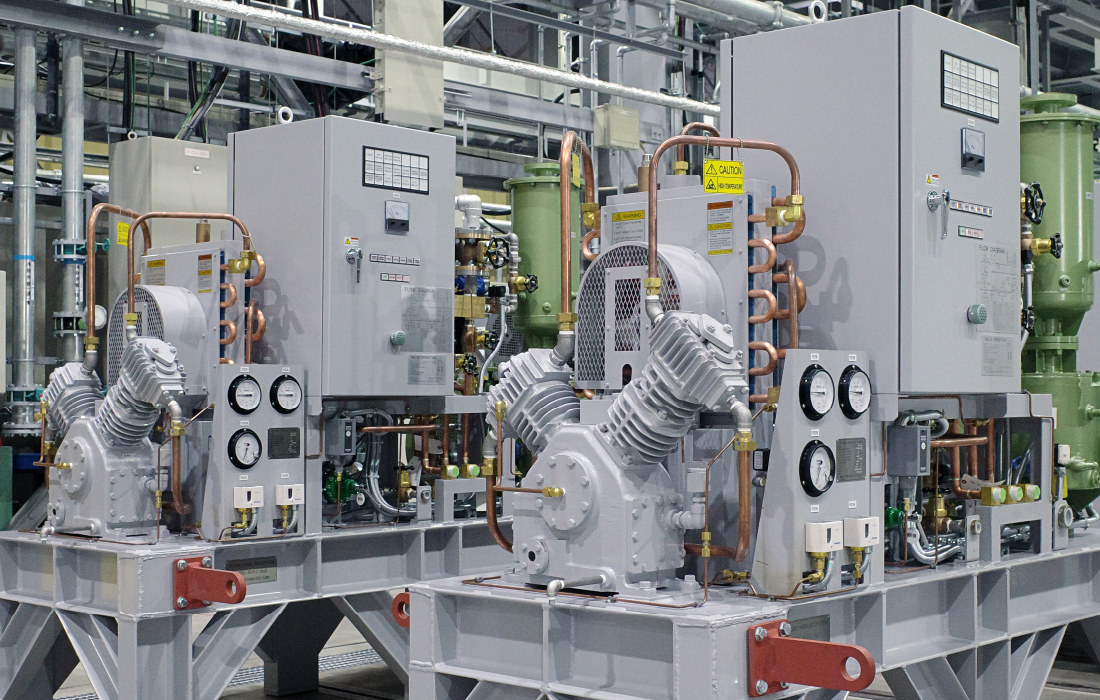 KL50V-5.5OLS-P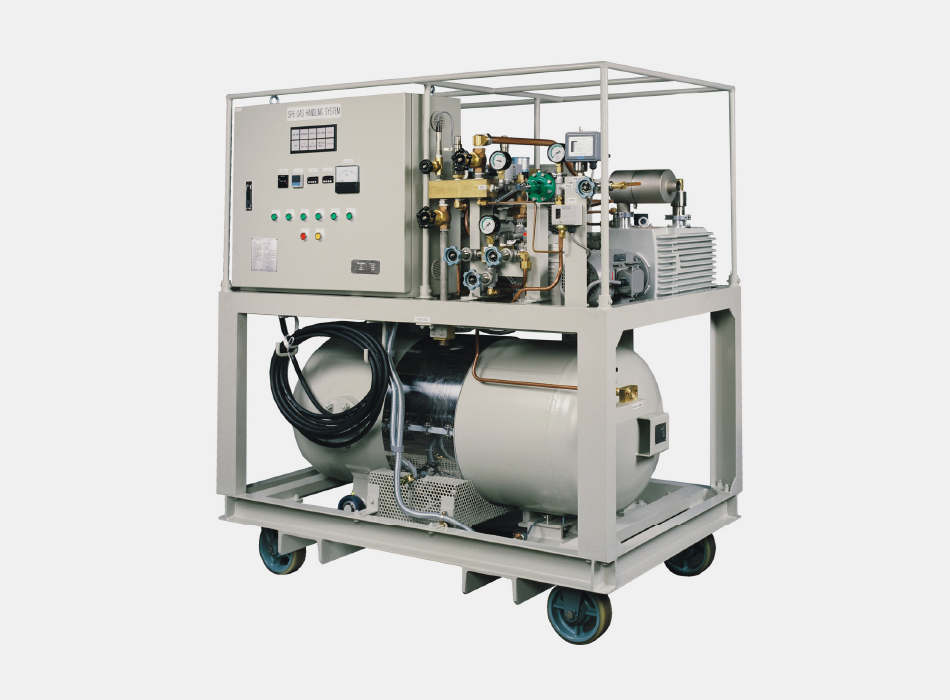 | | |
| --- | --- |
| Model example | KL50V-5.5OLS-P |
| Recovery starting pressure | Less than 0.7MPa |
| Recovery completion pressure | 5kPa・abs(Recovery ratio: Greater than 99%) |
| Storage tank volume | 300 Litters (Storage volume: Approx. 300kg) |
| Gas recovery time | Approx. 73 minutes (In case the recovery unit volume is 1.0㎥) |